Professional Extermination and protection from Mice And Rats!
Mice And Rats Extermination
Get a Free Quote
Fill out this form to request an FREE estimate, a Amiral Service certified exterminator will contact you soon.
Certified Technicians
Our technicians are certified (Ministry of Environment and SOFAD) exterminators trained with a specification for rats and mice.
Best products and techniques
We use the best products and techniques in North America and an Environmental, Health and Safety Policy is available. Our equipment is state-of-the-art and fully adapted to stop rats and mice.
Discrete service
We are offering discrete service, just ask and we will be at your place with an unmarked truck or car.
Complex treatment
Amiral Service is based on Integrated Pest Management principles and guidelines. It is not just a trap, it's a complex treatment of mice and rats.
We are using top quality products,
so that our treatments are proved to be Safe
Licensed service & Certified specialist for Rats or Mice treatment
License and Certification

What our clients say about us
Testimonials
Solved a bed bug problem with this guys, came twice, good job, sprayed everywhere, applied powder, some gas were used. Until now the traps and monitors are here. Finally I am happy that the problem is solved.

Willie from Saint-Urbain St.

I used Amiral Service Inc. for spraying against the bed bugs. It was actually a complex plan of treatment. They come out when I want them to. They also guaranteed their work and they also they checked to make sure that I don't have bed bugs. If there is an infestation of bed bugs, they agreed to cover that under the same plan visiting the place up to 4 treatments. They were on time and very professional. They didn't say I have to stay under the contract, actually there is no contract. The technician was very thorough and explained what I have to do and specifically the treatment process.

Gaetano from Parc-Extension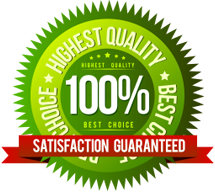 No matter the problem, Amiral Service are available 24/7 to exterminate your pest problem in a professional and safe way that will not break the bank.
With our methods and years of experience we know how to tackle the worst of Rats and Mice problems.
With our competitive rates and our willingness to beat any other companies' prices we are sure to not just rid you of your pest problem, but give you the best price around.
Rodent Control
Mice and Rats
A mouse is a small rodent; the most known mouse species is the house mouse. They are known by invading homes in searching for food and shelter. Infestation of mice of your property may be detected in various ways: including droppings, live mice and mice nests.
You may also find pieces of paper, clothes and boxes with claw and bite marks in or near your house. If you hear squeaking from behind the wall during the night, that is another sign of mice presence. If you notice any activity during the day, it means the infestation is really high.
---
Rats are medium-sized long-tailed rodents; they may be of brown or black color. You can distinguish rats from mice by their larger size. Rats might be a vector for certain pathogens as bubonic plague, leptospirosis, hantavirus infection and lassa fever.
Rats have great abilities, such as swimming up in the sewer pipes into toilets. They are great jumpers and climbers, too. Places to look for rats are around pipes, behind walls and near the garbage.
Get a professional prevention and treatment with us.